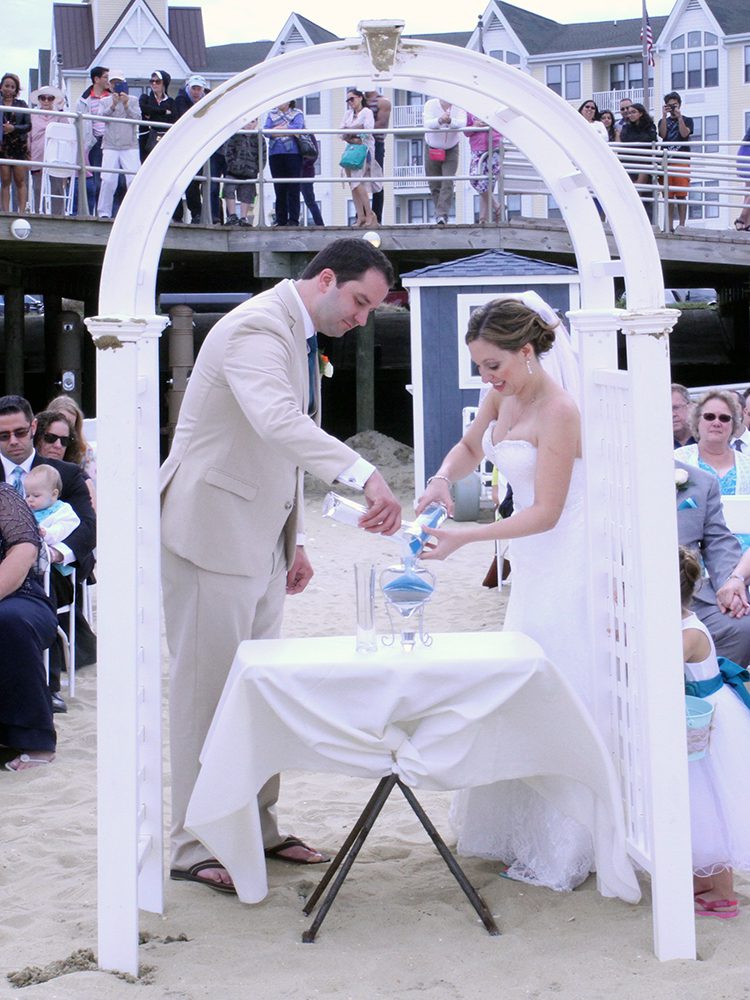 We love being part of our clients' wedding. Bill and Valerie came to us looking for an MC and DJ package as well as a photo booth. But they also needed an officiant for their wedding ceremony, boss man Gerry Siracusa donned his second hat as Reverend Siracusa, too!
McCloone's is a place that we hold dear in our hearts. As a recommended vendor at McCloone's Boathouse in West Orange, we were super excited to join the party at their second location, McCloone's Pier House in Long Branch. And we don't mind a little sand in our shoes—beach ceremonies are awesome.
There are a lot of different options that couples can choose from when building their own commitment ritual. Bill and Valerie decided on a classic sand ceremony, merging two different colored sands into one shared container to represent both their unique individuality as well as their inseparability.
And of course we rocked their reception! From their first dance to "Better Together" by Jack Johnson all the way to the last song of the night, the party was a blast.
We want to thank Bill and Valerie for trusting us with their event and McCloone's Pier House for holding up the standard of excellence we know so well at McCloone's Boathouse.